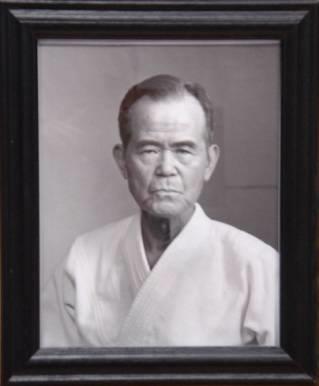 ​​​​
Joe's first Aikido Shihan - Akira Tohei sensei, 8th dan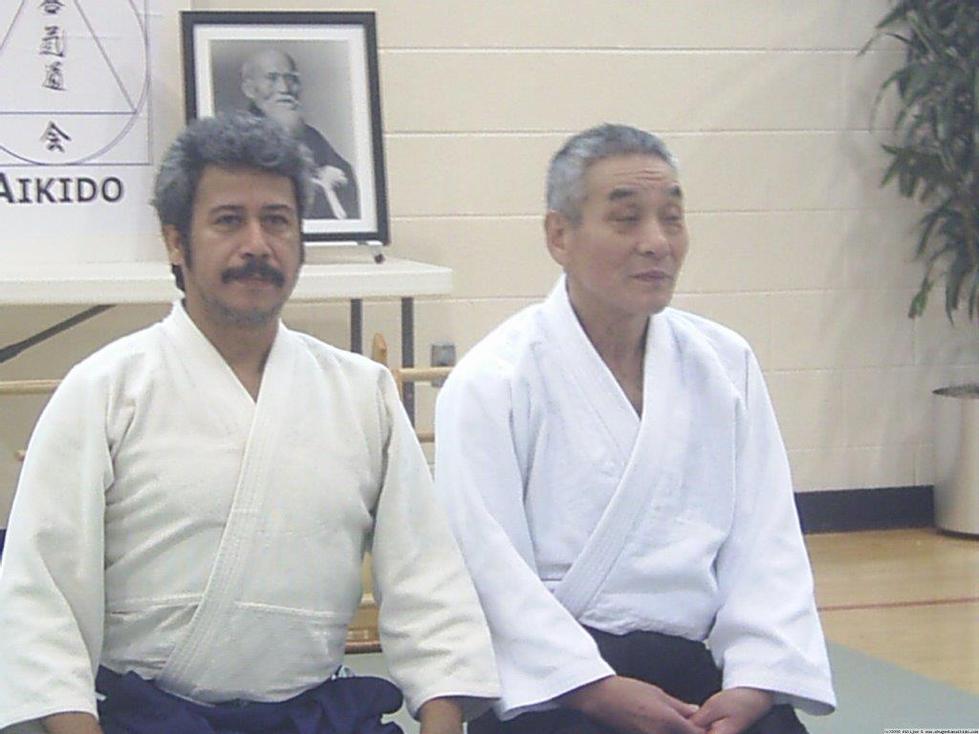 Joe sensei with Hiroshi Kato, Shihan
(photo approx. 2007)
Rene, Joe, Kato sensei, Jose and Eddie.
(photo approx. 2007)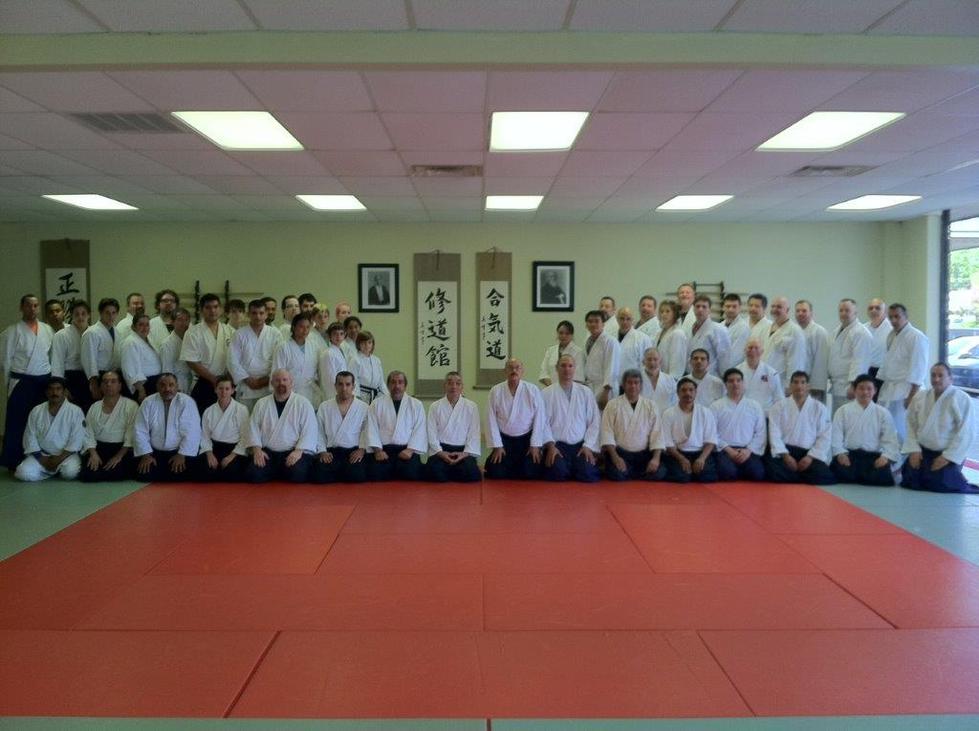 ​​​​​​​Last Aikido seminar in Houston, Texas with Hiroshi Kato, Shihan - September 2012 -​
(seated in middle of front row)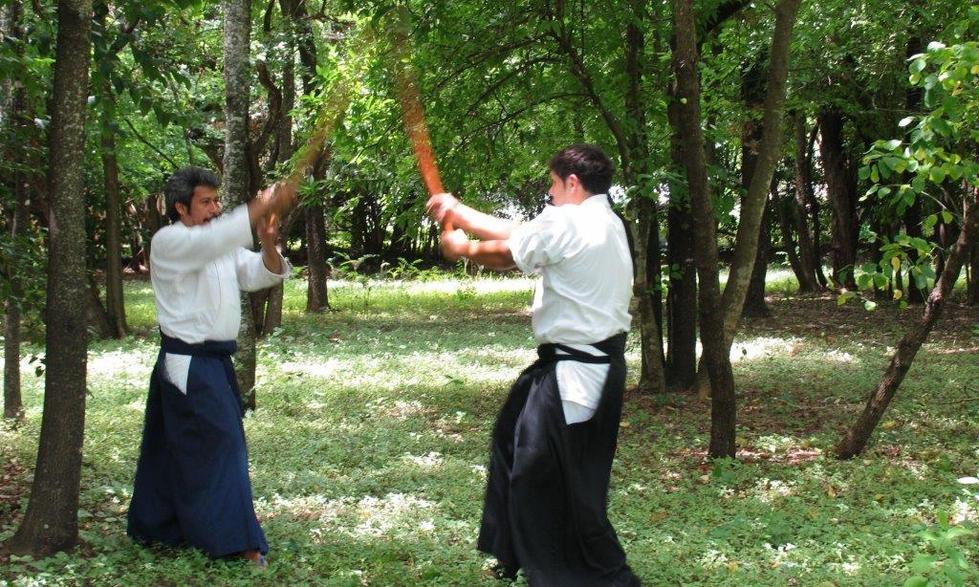 ​​​​Outdoor Kumi-tachi practice with Randy at the Aiki Compound​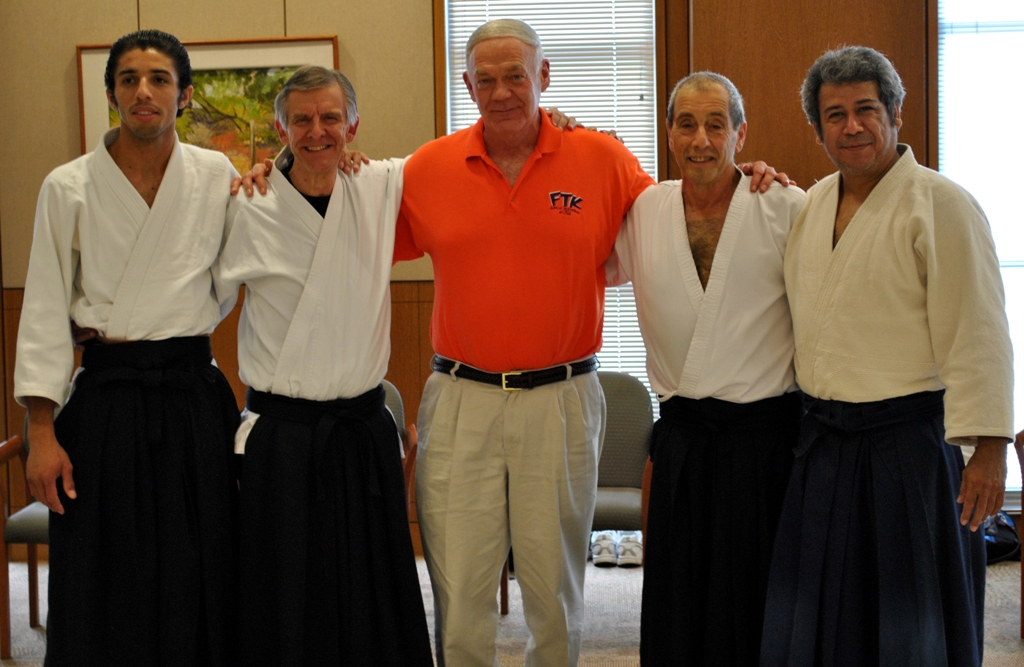 U.T.S.A. Annual AiKi-Extensions Retreat At Business College Leadership program - MAY 2011
(from left to right: Jose, Chris Thorsen sensei, Robert Lengel, Richard Moon sensei and Joe R.)​​​​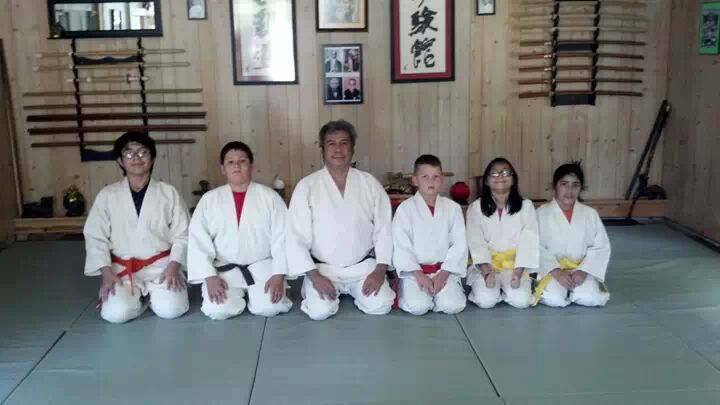 Here with Shugen youth after junior grading and testing a few months ago.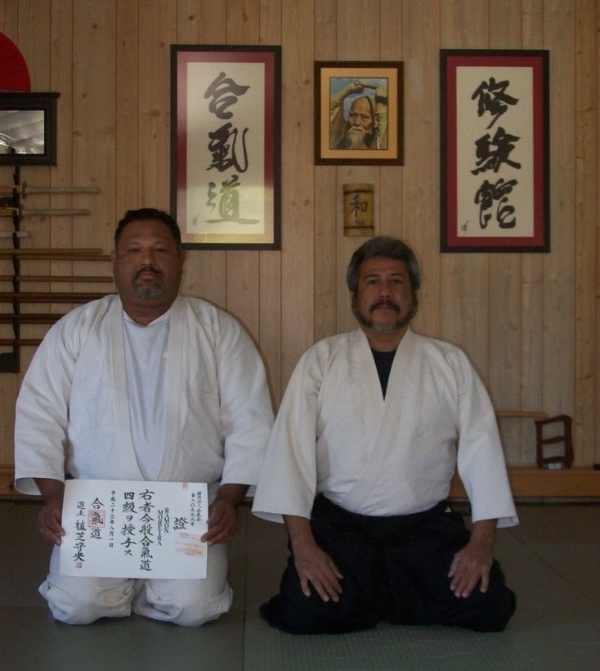 Ramon Moreira 4th kyu promotion
​certificate from Aikikai Foundation.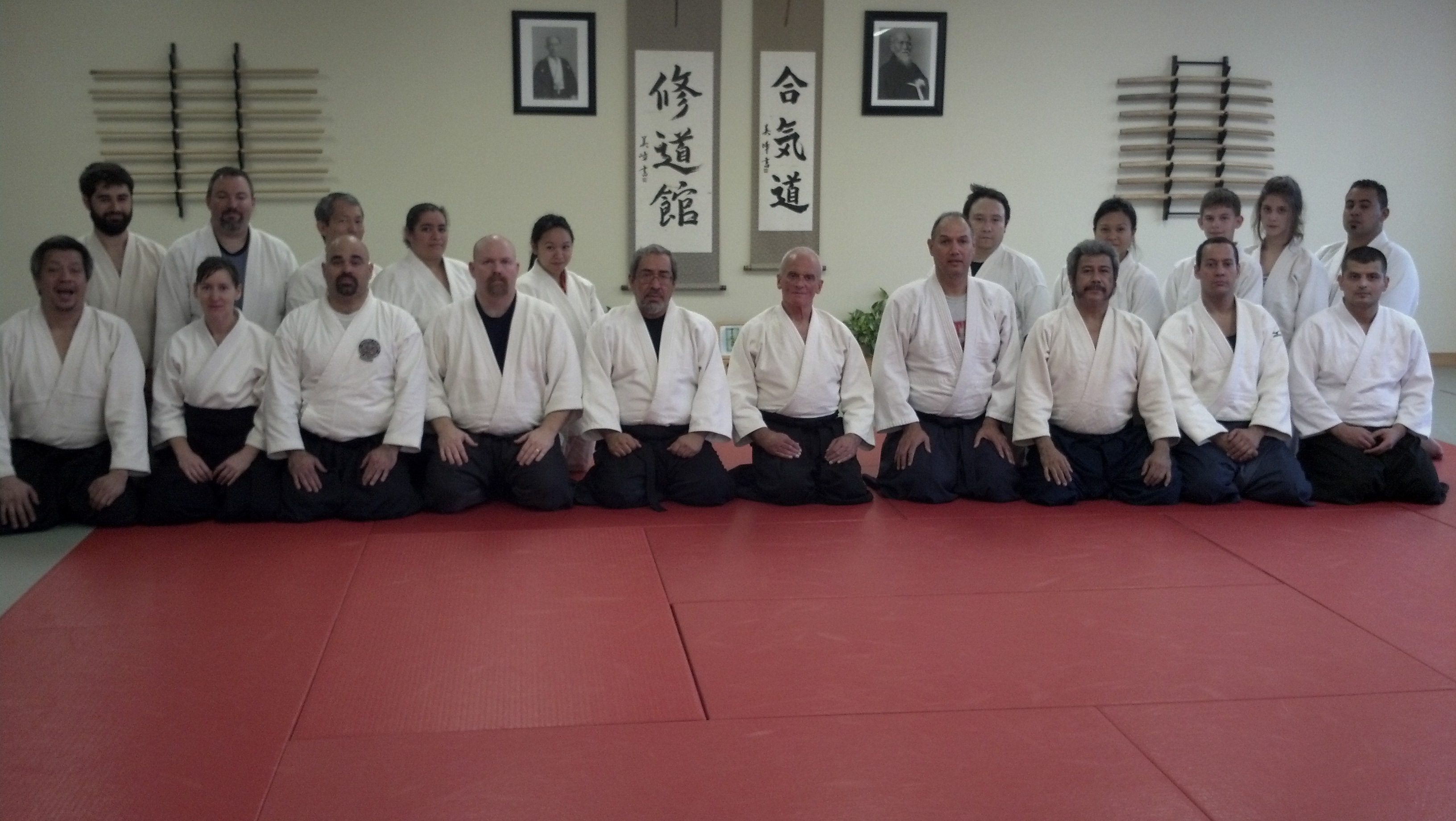 Terry Ezra Shihan seminar hosted by Jorge Garcia sensei and Samurai Martial Arts in Houston, Texas.​
Nov. `2007 Demo - Jose as Uke - Yokomenuchi attack: possible responses.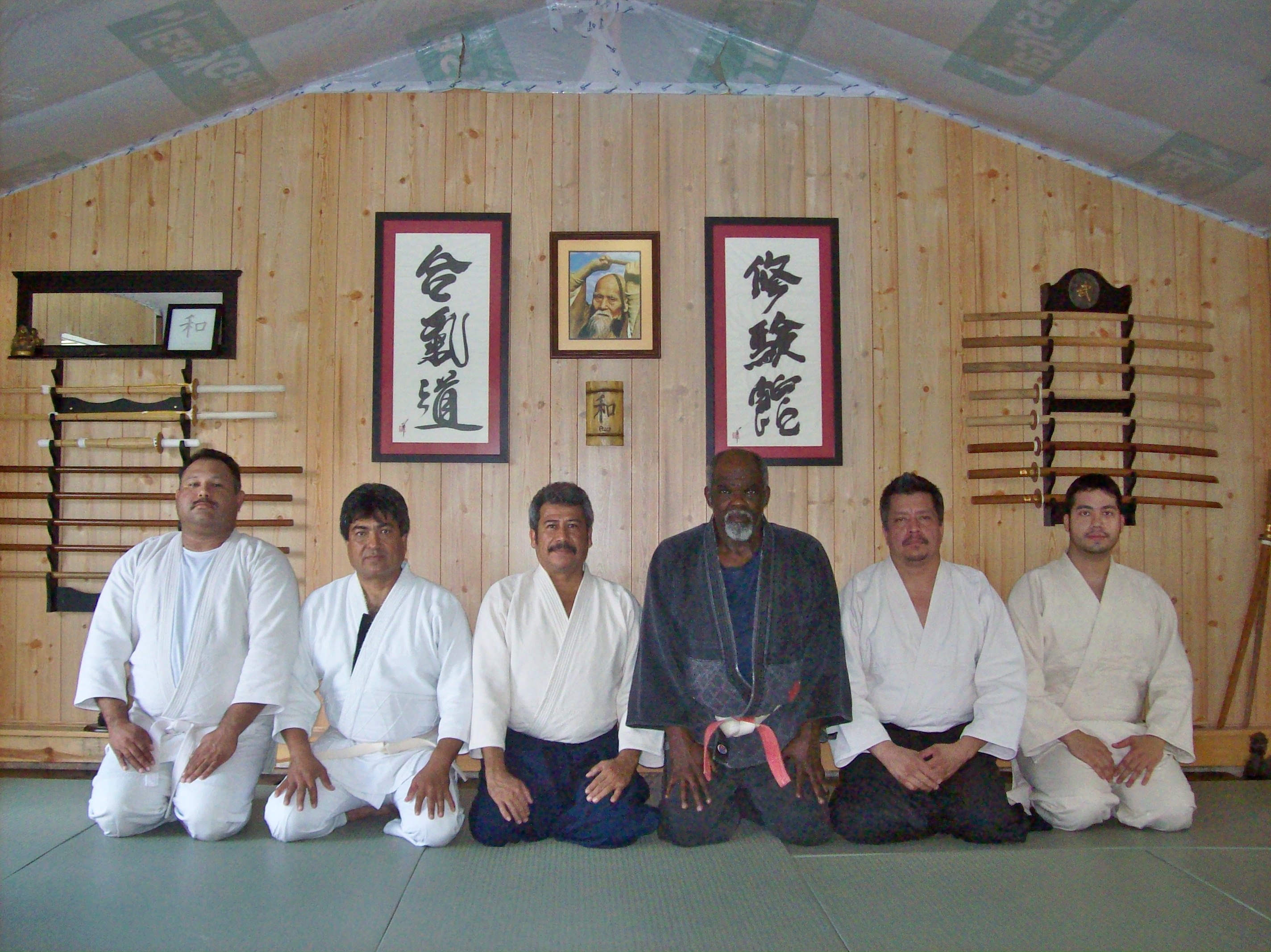 Not so long ago - posing with Judo expert, Mike McGrady sensei, 8th dan - after practice.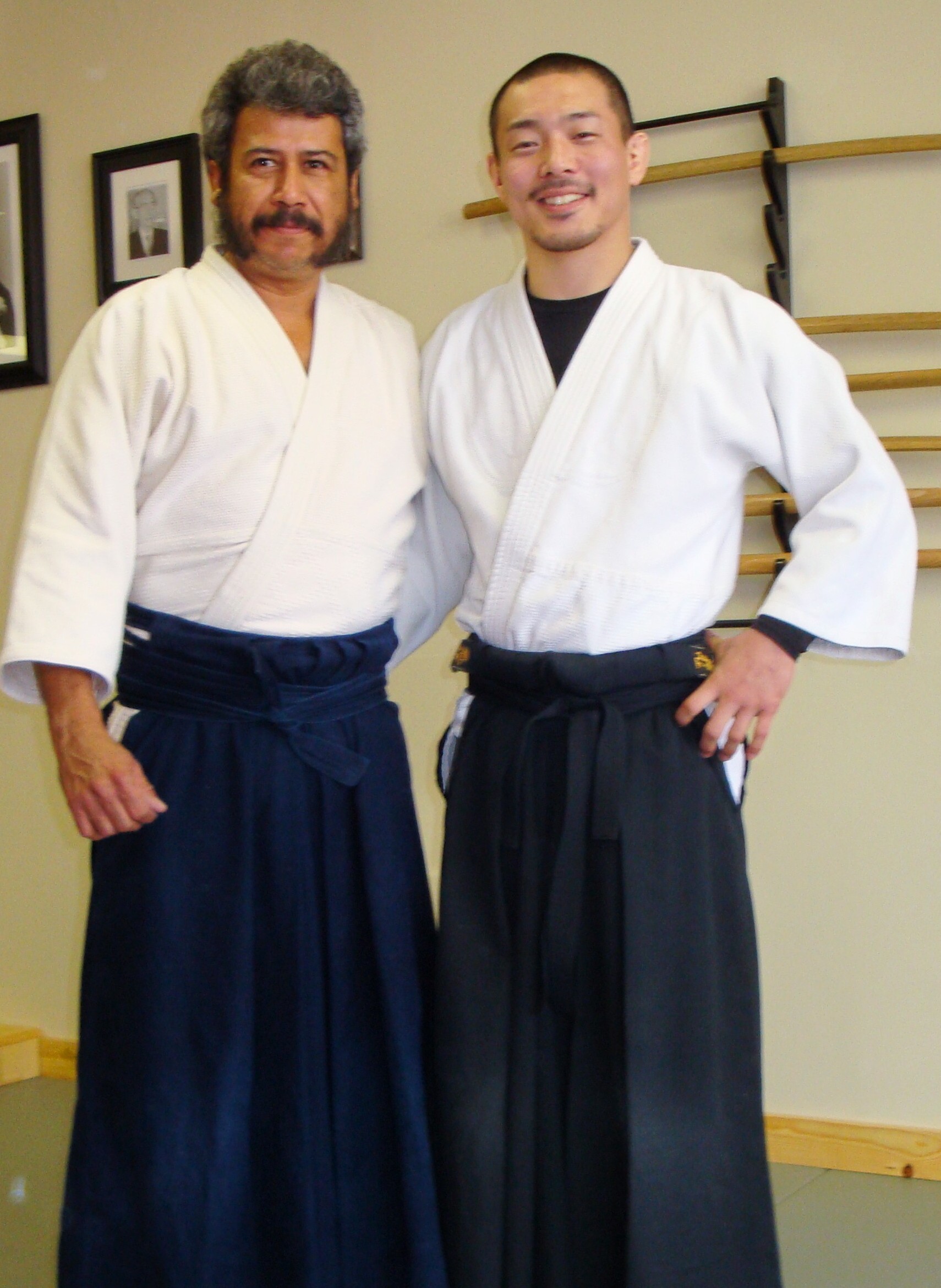 Here with Yasuhiro Sakahara, visiting with Kato sensei in April 2010.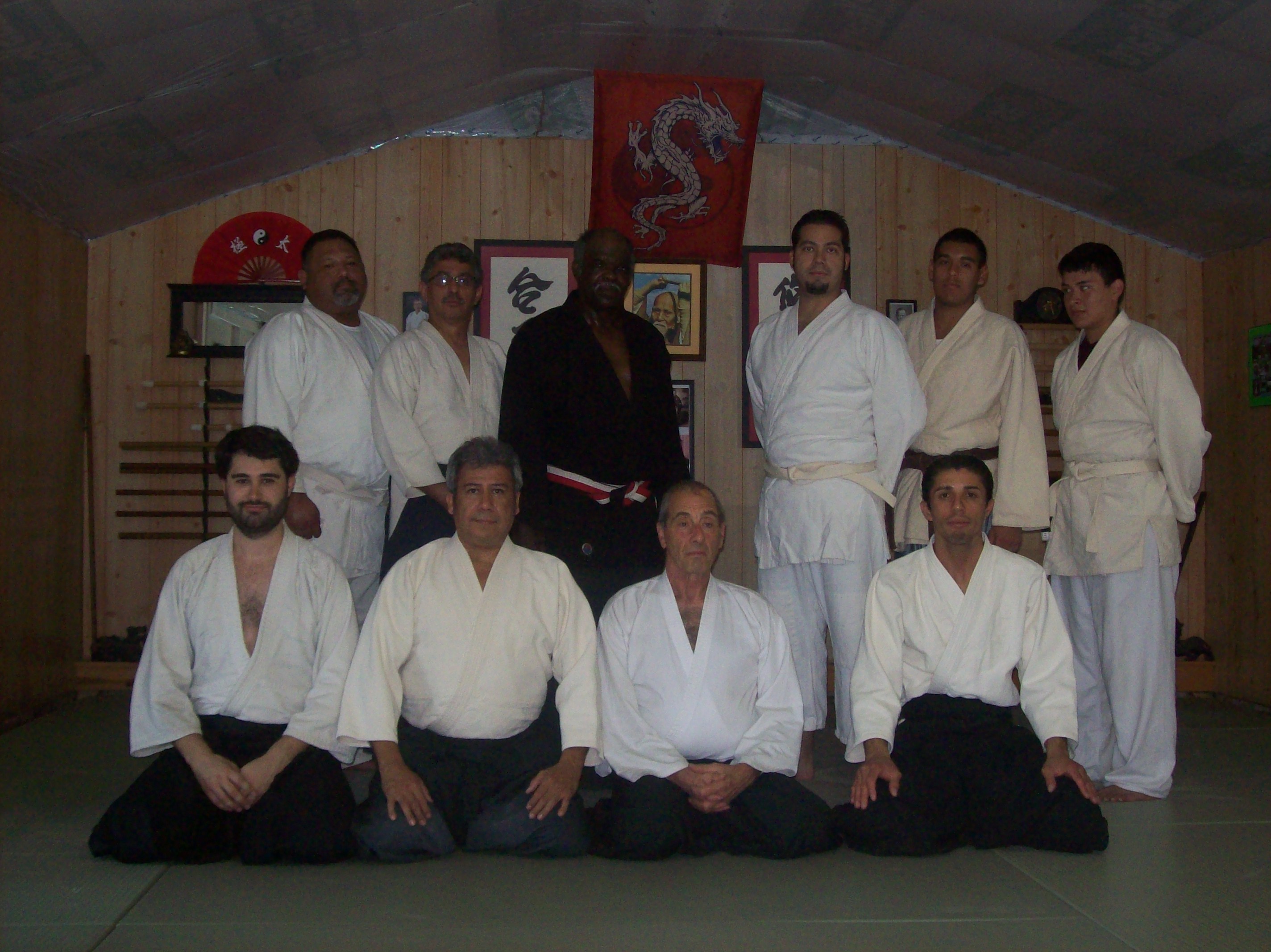 Richard Moon sensei with Shugenkan members and McGrady sensei - May 2013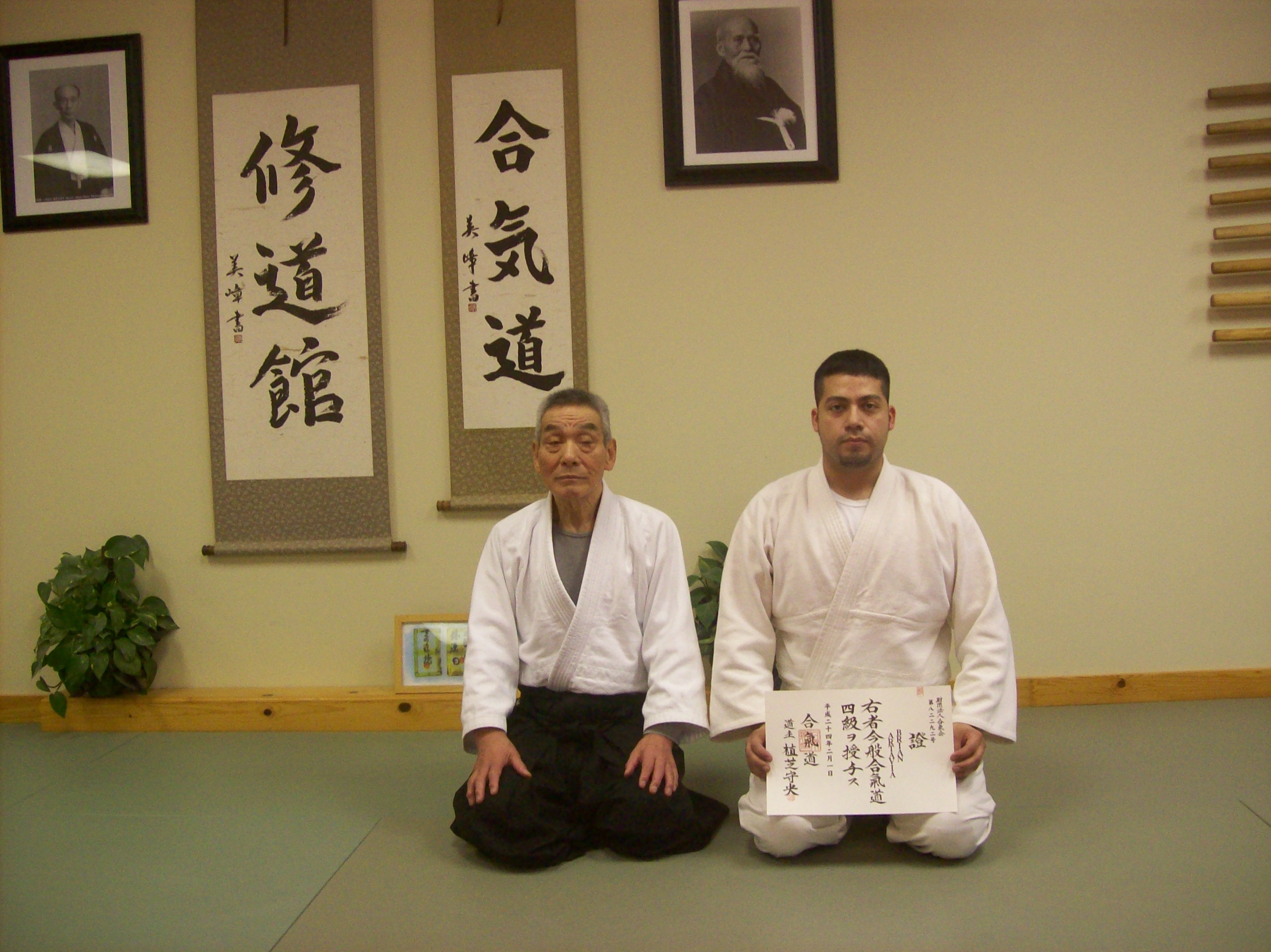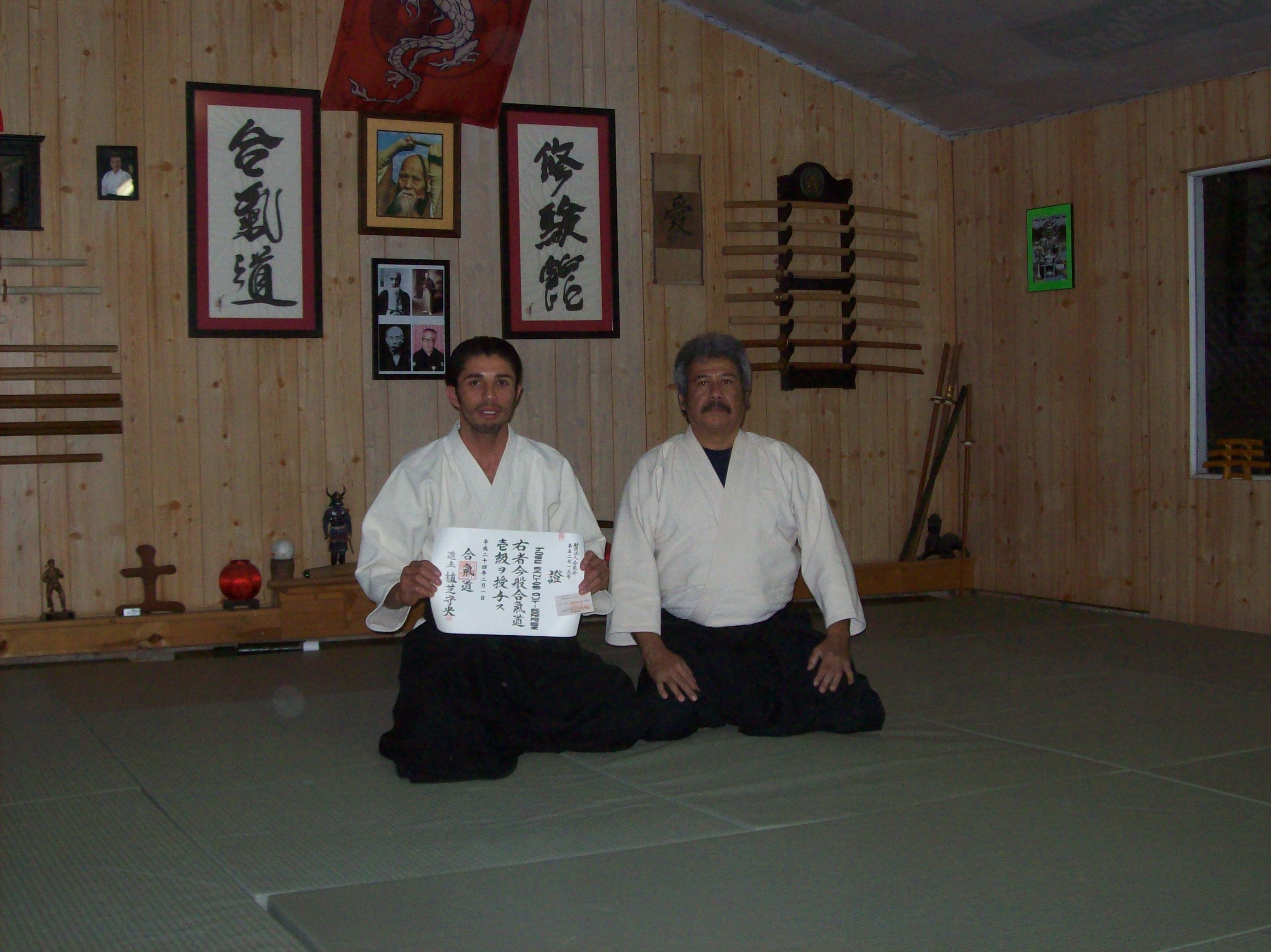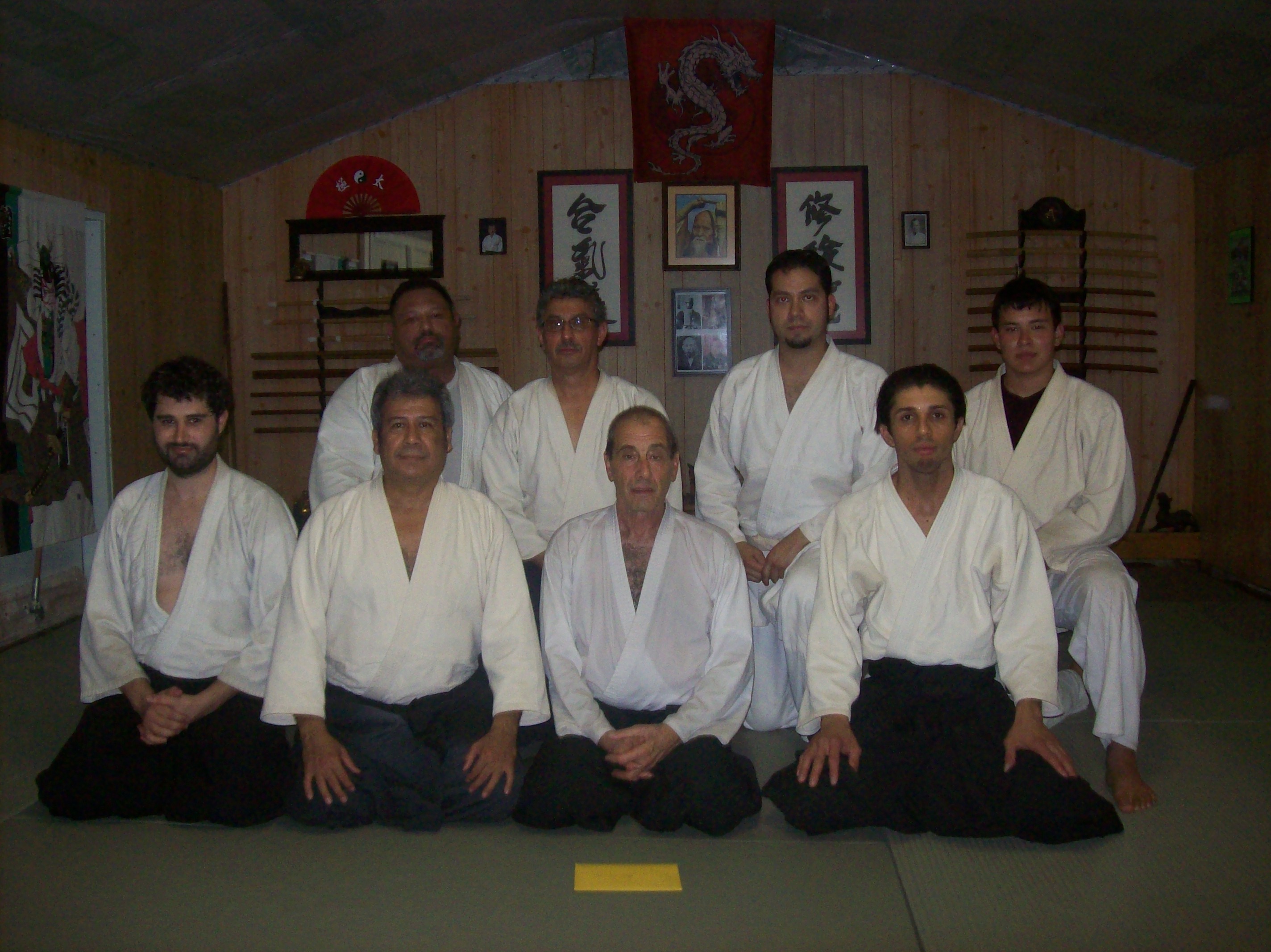 Joe sensei presented Jose Santos his 1st kyu certificate with Aikikai registration card.
Brian Artavia was presented his 4th kyu certificate from Kato sensei himself.
Aikido workshop at the Shugenkan Dojo - a few summers ago. Showing a couple techniques from Ushiro waza - having fun.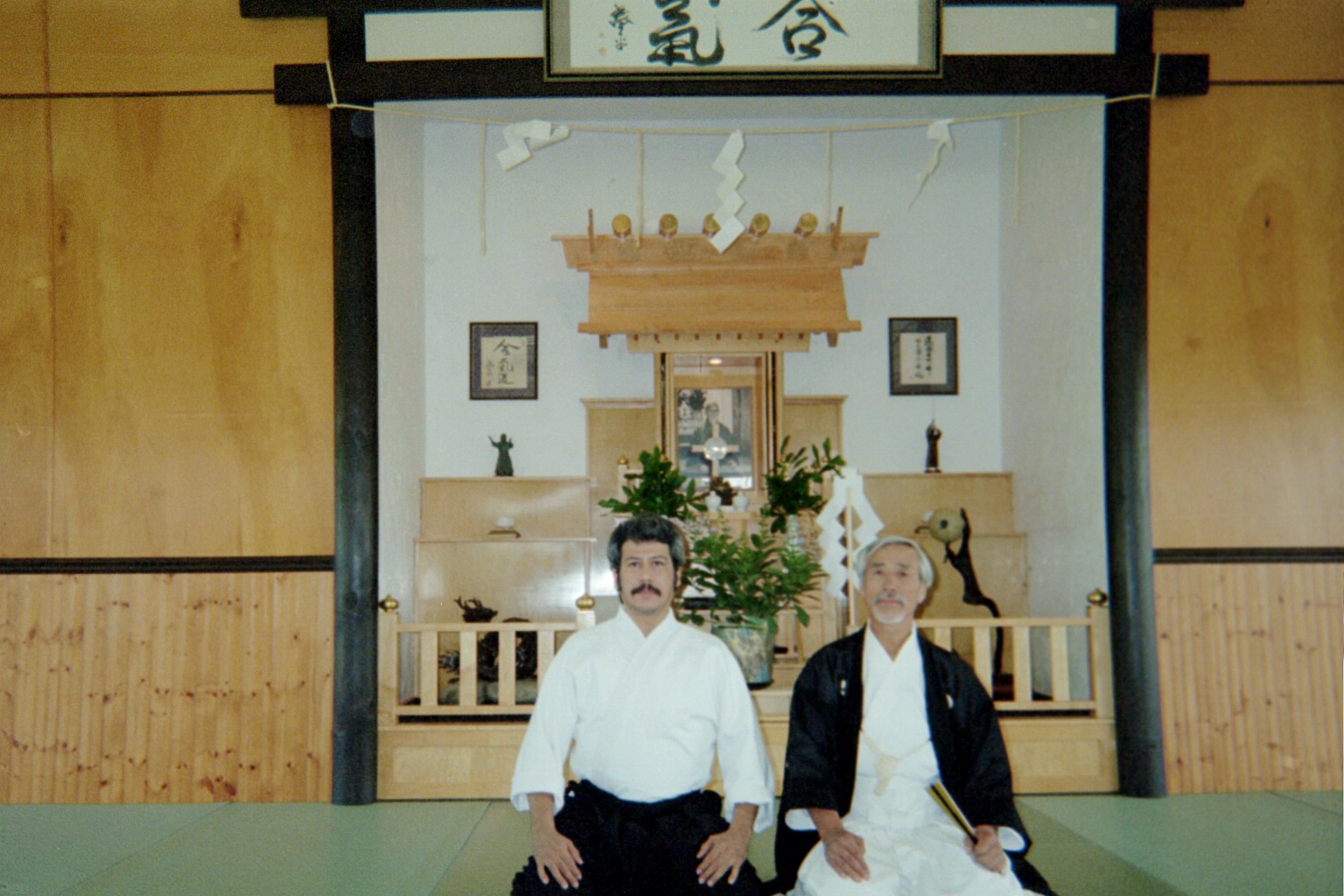 Joe sensei with Mitsugi Saotome, Shihan at his Aiki Shrine Dojo in Florida - March 2005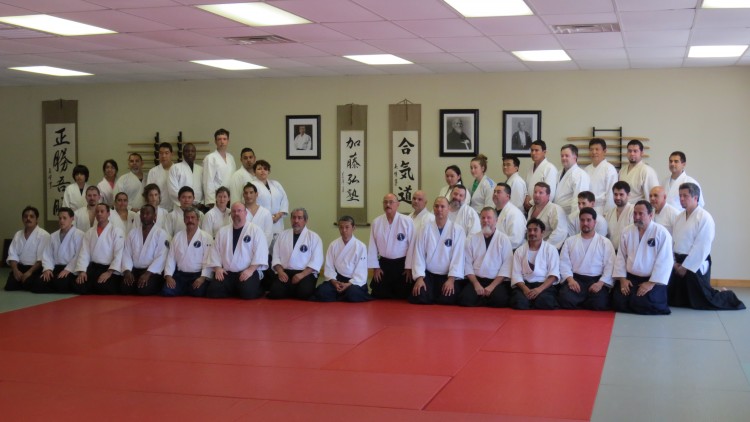 Houston Seminar with Ido sensei - 2014